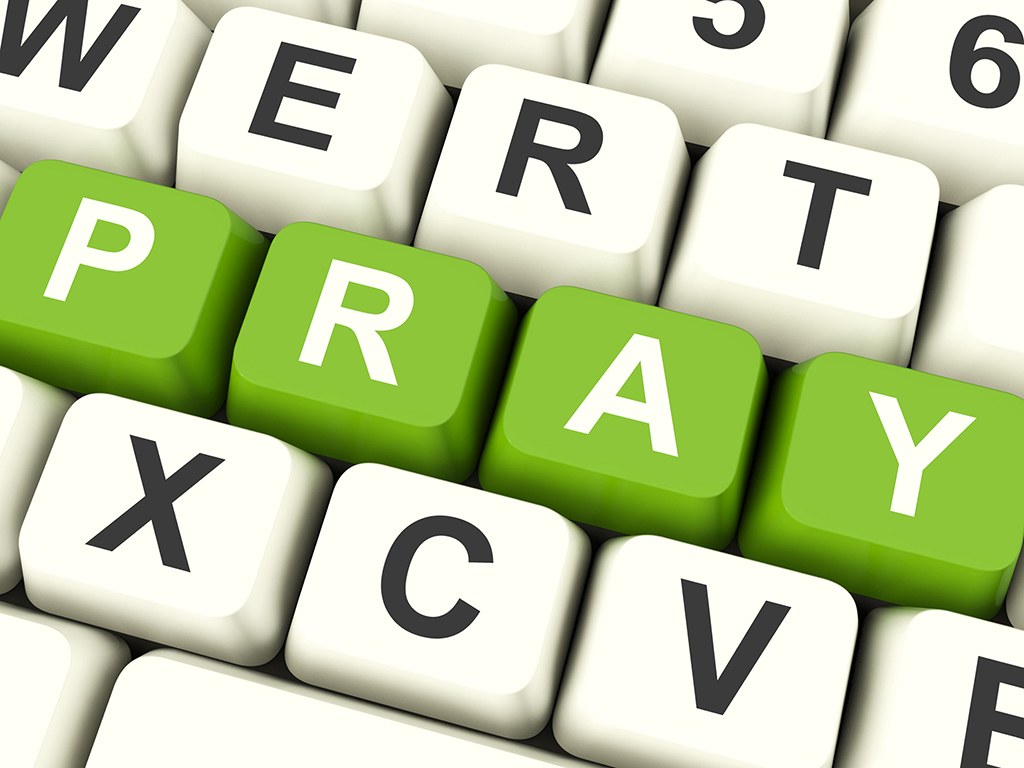 We live in an amazing time. Digital communication allows instant contact with people and places all over the world. Social Media allows us to build an online community with hundreds of people made up of friends, family, coworkers, and even church family. Computers continue to become more powerful. The internet brings libraries and information from all over the world to our fingertips. My intention in this series of articles is to investigate how Christianity is affected by the world we live in.  There is a considerable amount of good that can come from using the digital tools in our lives to advance both the mission of Christianity and the growth of Jesus' disciples.
The Good
There are three main areas in which Christianity can benefit from the digital age–two of which are because of the Internet:
Worldwide Communication in an instant
Massive amounts of information at our fingertips
Computing power that has revolutionized Bible study
Worldwide Communication
The internet has connected us with people all over the world. How does this help with Christianity? There are several ways. First, it enables the possibility of communicating the Gospel to people who we will never meet in person.
Second, it enables much greater support of missionaries and missionary organizations that physically carry the Gospel in-person to those that we will never meet in person. A simple google search will reveal hundreds of missionaries or organizations that can be supported financially with just a few clicks of the mouse. Of course, we must take great care to properly vet anyone we support. I will dive deeper into this in part two. Suffice it to say that some of these missionaries or ministries would never even be known without their information being online. When I was young, we only knew about missionaries through friends or through representatives that came to our church. Financial support is not the only way missionaries can be supported. Imagine how much of an encouragement it is to be able, in many foreign countries to be able to at least email friends and family, if not chat and video conference. In many of these places, it could take weeks to get a response to a written letter. We can know prayer needs and stand together in intercession for these ministries and missionaries.
Lastly, we can communicate with our fellow church members when face-to-face communication is not possible. As I'm writing this, we are hopefully near the end of the Covid-19 pandemic. For weeks, churches have either shut down voluntarily or been shut down by local authorities. Even those who are homebound for other reasons can still have communication with fellow church members and family. Of course, we cannot replace human to human communication with digital communication. I will get more into that in part 2. However, without the internet, many people would be in complete isolation.
Massive amounts of information
I believe that if we could live to be 500 years old, we would still not be able to watch every video on Youtube (not that it would be good to do so). Then when you factor in all the individual websites with articles, I don't believe 1000 years would be enough. Let's look at some helpful information that is available through the internet:
Preaching and Teaching of the Word
Hundreds of ministries and churches have their preaching and teaching only for anyone and everyone to view or read. As I referenced above, the Covid-19 pandemic changed how congregations heard the taught and preached. When churches closed down, most pastors took to Facebook or YouTube live to preach to those who we "sheltering in place" or actual quarantine. This would not have been possible just a few years ago. In addition to our pastor, we can hear the preaching and teaching of many others. On a few Sundays, my wife and I listened to three or four messages. While being gathered together is the Biblical and required way, this provides a way when there may not be any other way.
We can also include seminaries and Bible schools in this category. As there have been in secular colleges for years, there are now online degree programs in which church members can be equipped and prepared for ministry even though there is no seminary or Bible college close enough for them to attend.
General Bible Information
Lastly, Bible study information is massive on the internet. Do you want info about the Hittite Empire that your study Bible doesn't have? I'm sure there's a website about that. Are you confused about what the Urim and Thummin were? There's probably information about that, too. It is even possible to look at high-definition photographs of ancient Biblical manuscripts without needing to travel to places like Oxford or Cairo or any number of places.  Information like this would require thousands of dollars to buy commentaries and dictionaries. If you are a book nerd like I am, then that would mean dedicating an entire room for the books. Now, most books are available in electronic format so all of those books can fit in the palm of your hand. In part two, we will talk about how to carefully evaluate online information. This brings us to our next point:
Bible study for the Digital age
I remember years ago how I did Bible study. If the kitchen/dining room table was taken, I would be sitting on the floor with books lying all around me. I had my KJV Bible,  a Strongs Concordance, and a Vines Expository Dictionary. It would take a considerable amount of time to do any study because of picking up a different book, thumbing through it to find what I was looking for, and then picking up another book. After my legs had fallen asleep, I had only finished a few verses of deep Bible study. Now imagine being able to sit at a computer with software that will let you virtually open the Bible as well as any number of Bible resources. And the software will "open" those resources to the exact page that applies to the scripture you're looking at. This is the world we live in. This is an amazing help to pastors and teachers in a few different ways.
First, Bible study takes less time than before. The time it takes to pull books from the shelf and get to the right page adds up. Even looking up the Greek and Hebrew is as easy as clicking or right-clicking on a word. Comparing different translations is as easy as bringing up another window. Different software titles vary in features, but all the ones I have or investigated have these basic features. Depending on the church, the pastor may be expected to do so much. Less time spent in preparation can mean more time praying, ministering, resting, or being a husband or father.
Second, Bible books and resources generally cost less in electronic format than in printed books. It is quite true that the Bible is completely sufficient for our Christian life. However, there are helpful nuances and historical information that Bible resources help inform us about.  A printed library may be cost or space prohibitive for a new seminary student or pastor, but an electronic library may be affordable and take up no physical room.
This is another area where care must be taken. Just because a book is published and available in Bible software, that does not mean it is sound teaching. This is especially true with electronic publishing because it is so much easier and cheaper to publish. The same care you would use to choose Bible resources is needed to a greater degree today. I will address this more in my next article.
Available Bible Study software and resources
Now we get the fun part. I want to take the time to tell you where and how to find some of the best Bible software available. Some of it is free with some free resources or paid resources available. Some of it is not. Some software is not the kind you install on your computer–t is the kind you access through a webpage.
This is, in my opinion, the best software out there. There is a free version (https://www.logos.com/basic) that you can use to get a taste of the software and how easy it is to use. You do not get many resources with the basic version. Some of the better packages get pricey quickly. However, do not let that discourage you. Different books and resources can be bought one-by-one so you can build your library over time when the finances are available. Logos servers keep store what you purchased so there are no unlock codes to enable the books that you purchased. There is even a mobile app for Android and iOS that brings your library to the palm of your hand. The simplicity of basic Bible study with Logos hides the more advanced features that are available with a bit of learning and study. There are hundreds of tutorials available on their website as well as great tech support. There are also academic discounts available. It is available for Windows, MacOS, Android, Kindle, and iPhone.
This is the second-best rated paid software that is out there. There is a Lite version (https://www.accordancebible.com/store/details/?pid=Coll13-Lite) that is available with limited features and books. I have briefly checked out this software, but I personally did not like the interface as much as Logos. However, it may be exactly what some people are looking for. Unfortunately, there are not as many books available for Accordance as for Logos and fewer still that can be bought individually. Most resources are only available in pricey upgrade packages. Accordance also has a mobile app. I have no experience with it so I cannot give an opinion. There are academic discounts available. It is available for Windows, macOS, Android, and iPhone.
This is an old favorite of mine. This is what I used before I was able to get a free copy of Logos. First of all, the Program is completely free and comes with some decent resources for free. The interface is basically made up of different tabs for Bibles commentaries and dictionaries. Think windows 95. However, this makes it pretty simple to use. Many free books are available, but there are also many paid books. One of the main downsides is that if you buy a book, you have to keep track of the code to unlock the book on your software. I have bought books for it that I no longer have access to because I lost the email. It is available for Windows, Mac, iPhone, and iPad, but not for Android.
This is not a software that you install, but one that you access from the website. It has an amazing selection of translations and resources available for free. You can sign up for BibleGateway Plus which gets you more resources. Personally, I tried Plus for a few days and found the format of the online resources much harder to use. But again, that is my preference. You may feel differently.
If you mention the words "Bible App" and "smartphone", this is the app that almost always comes to mind. If you just need an app to quickly follow along in church or just read the Bible in many different versions or translations, then this is the app for you. You can search the Bible and you can also even read devotionals. Just to be clear, this is just the Bible and devotionals. There are no commentaries, dictionaries, or any other Bible helps. However, if I just need to look up a Bible verse, this is the app I go to first. This app is available for Android, Kindle, iPhone/iPad as well as Windows and macOS through the website http://www.bible.com
Others
This is not even close to all the Bible software or sites out there. I will post links to other bible software below so you can check out on your own. However, if you have the finances, Logos is the one I would go with–especially for teachers and preachers.